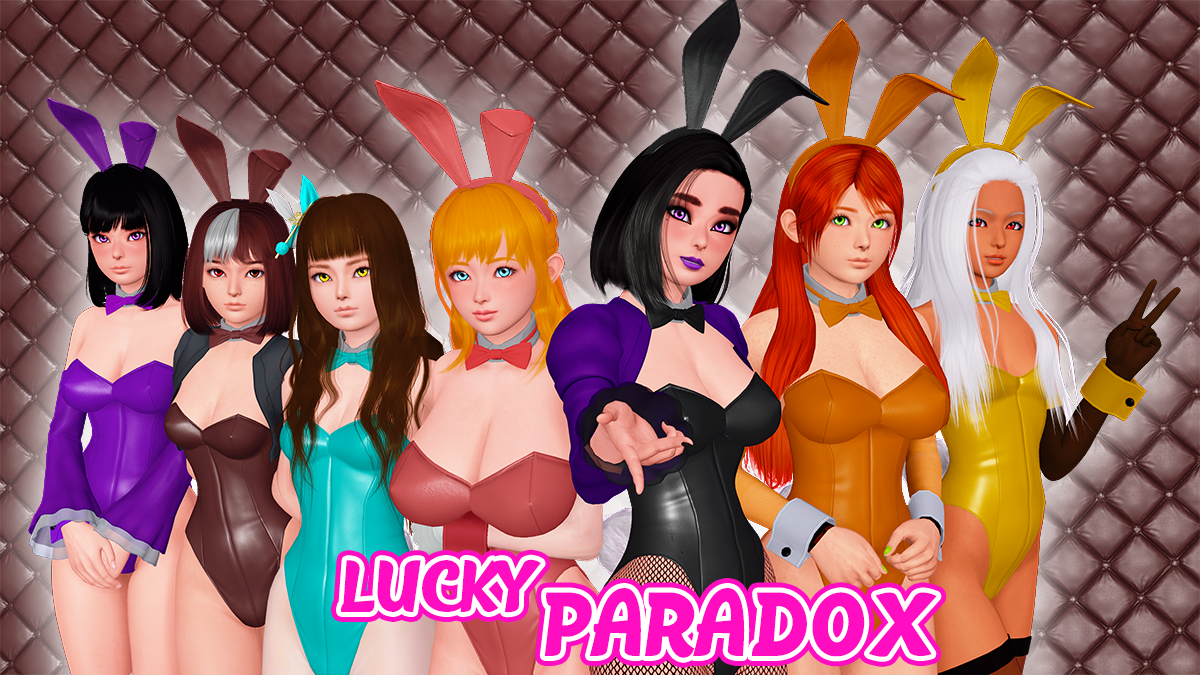 Lucky Paradox (NSFW 18+)
Progress Sneak Peek - September 6
---
Hello everyone and welcome to a new sneak peek of Lucky Paradox!

This week there has been progress in multiple areas of the game, so this could be considered as a good week, although as always, there are still many things to adjust and test properly.
As for the script, it is almost complete, so it should be ready tomorrow, and we can start with the corrections and translation as soon as possible. Layla's new content is 90% complete as well as Gia's, I have also decided to add a few extras to make the next update more forceful, but without sacrificing too much development time. Despite having cut 30% of the planned content for Gia (It will be added in future updates, if you want, of course), this could be considered the side story with the most content so far.
I don't want to go into too much detail here, as we'd be entering spoiler territory and I might spoil a surprise or two, so I'd rather you experience the new content for yourselves.
I've also been working on the renders for the next update, with almost 150 new renders. I have been working on the less complex renders to keep a steady pace, besides from now on it is necessary to go to the most complicated part though before that I would like to finish the script and thus concentrate entirely on the graphic section, as there are still many details to work on and that I consider important for the story.
As for the gameplay, some adjustments have been made, and I have restructured the story to make it as easy as possible to play, the only requirement will be to have progressed enough in Layla's story to be able to open the new story branch. Although I had thought of something different, the final version will have a similar structure to the one seen with Sophia's side story. I thought in doing something "more complex" but felt that it would only hinder the experience, rather than allow you to enjoy the new content.
And that's it for this week, I tried to summarize everything as much as possible as sometimes I feel like I get too long in this kind of post haha
If we are lucky, next week's weekly report should already be the last one before the release of the new update 😊
Thank you all so much for being a beautiful community, and I wish you a nice week.
And see you soon with more news!
Take care <3
Get Lucky Paradox (NSFW 18+)